Hotel Info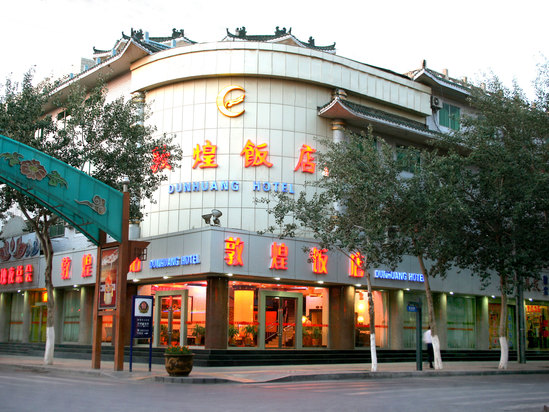 Dunhuang Hotel and Restaurant
and Restaurant is located on North Mingshan Road, Dunhuang City, Gansu Province, in the bustling city center, surrounded by shops and convenient transportation.
The hotel has different styles of rooms, which are warm and elegant, yet romantic, which is incomparable among the hotels in Dunhuang! As an established hotel,
Dunhuang Hotel and Restaurant
and Restaurant not only occupies a unique advantage in terms of location, but also we keep pace with the times in terms of hardware! The comprehensive coverage of wireless WIFI, 24-hour hot water circulation system, human body tracking sensor switch, LED door display, full IPTV coverage in all guest rooms, etc., are the upgrade of the hotel's original equipment.
The hotel is also equipped with a dedicated car park with sufficient parking spaces for guests to stay at ease. There is a self-service laundry room and a love drying booth on the fifth floor for the convenience of guests.
The hotel's tourism reception department can not only provide guests with airport pick-up and pick-up services, but also provide professional travel consulting, line design, tour charter and individual group services.
The hotel's supporting restaurant 'Fulida Food City' has an elegant and unique environment! It is the best place for your business trips and vacations.
Dunhuang Hotel and Restaurant
and Restaurant has created a scene that surprises and impresses guests with high-quality services, creating a good reputation for the hotel! And was awarded the 'Top Ten Tourism Enterprises' by the Dunhuang Municipal Government for ten consecutive years! Here you have the holiday mood you want, the beat of your dreams of life, to satisfy all the imagination of your journey, bring you countless pleasant time.